The Bill Murray NFT is SOLD OUT !!!!
Bill Murray has many stories, and there are many stories about Bill Murray.
Some have to do with the actor's nearly five-decade career, from "Saturday Night Live" to movies like "Ghostbusters" and "Caddyshack," and his relationships with other comedy legends.
Others are stories about the 71-year-old actor and his propensity to, say, crash random weddings or steal people's fries.
Starting July 15, some of those stories and others will be available for purchase as NFTs through The Bill Murray 1,000, an Ethereum project from comedy and entertainment website The Chive and blockchain startup Project Venkman.
The project will offer 1,000 collectible NFTs based on 100 stories from Murray's career.
Each NFT is based on an original Murray painting by David Grizzle, and then given unique backgrounds and embellishments to set them apart from one another.
But beyond the art itself, each NFT tells one of the stories with text and images.
Ahead of a panel at today's NFT NYC convention, Bill's son Jackson Murray, The Chive co-founder and president John Resig, and Venkman Project co-founder and CEO Gavin Gillas spoke with Decrypt about how the project, Bill's interest in NFTs, and the benefits of collection.
Murray is a long-time supporter of The Chive, which was founded in 2008, and the company has produced t-shirts based on Murray's image, alongside its William Murray Golf clothing line.
"We got into that 'what's next' period of Bill Murray's image license, and I was like, 'It's definitely NFTs,'" Resig told Decrypt.
"And Bill said, 'They're definitely not NFTs.'"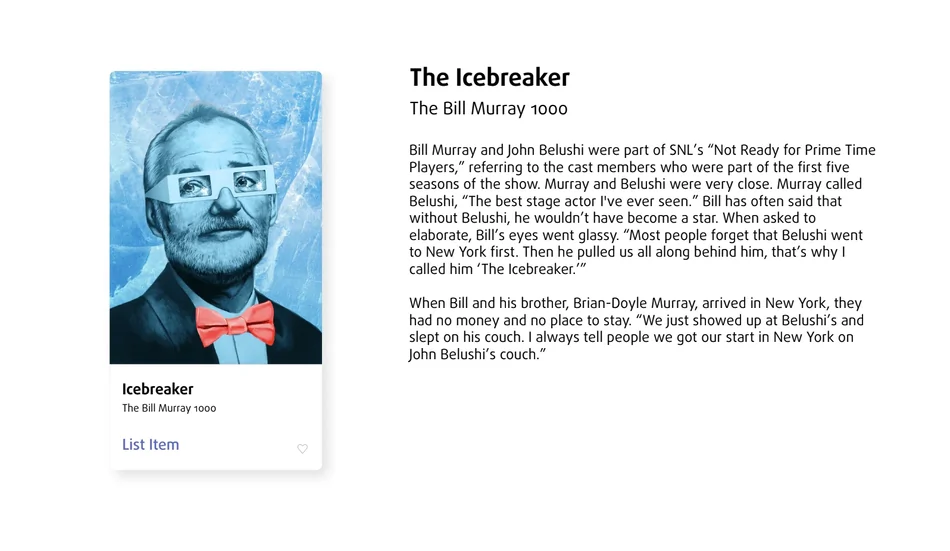 Jackson Murray said his father called him shortly after that initial NFT talk with Resig, asking him about cryptocurrency and NFTs.
According to Jackson, the concept didn't initially catch on with his father, but the actor understood the potential of immutable digital items.
"Once he got the idea, it piqued his interest a little bit," Jackson said.
"Bill had a mandate: Everything we do has to be fun," Resig said. "If it's not fun, he'll blow the whistle. He'd say, 'By the way, this is cool, maybe. But it's not fun.' So he doesn't want to do it. If it's not fun, it's not for him."
Oficial website Here
Buy in Coinbase
NFT Newsletter